Now you can securely anchor any insulated lead…Including PVC Teflon and Irradiated PVC.
"Have You Tried The Easiest & Cheapest Way to Make Your Own Lead Assemblies In-house?"
Lock leads in place
Eliminate shorts outs and pull outs
Guarantee constant spacing
Reduce tape build-up
Drastically cut labor costs
Increase quality
You don't need …
templates, jigs or tooling.
Pre-punched holes in fishpaper or Nomex.
#14-#30 gauge wire with any insulation.
Many standard, off-the-shelf sizes available.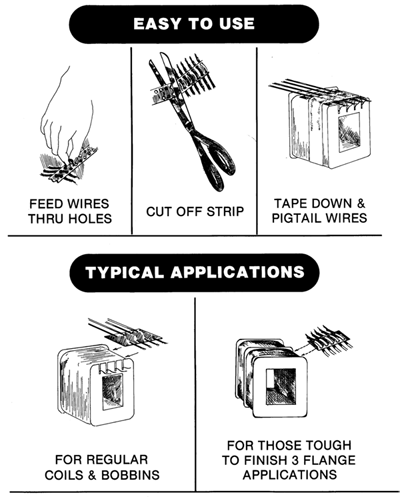 DOWNLOAD THE STANDARD LEAD HOLDERS BROCHURE